Heating and Air Cartersville, GA
All Weather Heating and Air, Cartersville, GA, is the best choice for local heating and air repair service and installation. Cartersville residents turn to All Weather because our technicians are knowledgeable in all areas of residential and commercial HVAC.
Our Commitment to Cartersville Heating and Air Customers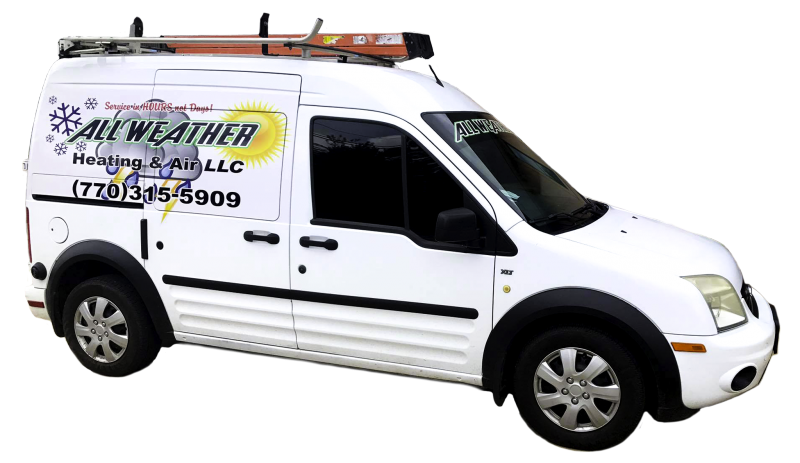 Honesty – Our customers depend on us to provide accurate and honest quotes. Our reputation depends on trust, and being honest and upfront about costs and services performed is our number one priority.
Experience – All of our technicians are highly trained and experienced in heating and cooling diagnostics, repair, and installation. Employing quality heating and air technicians ensures that repairs are completed fully and quickly.
Availability – When you experience air conditioning issues in the summer or heating issues in the winter, All Weather Heating and Air is just a call away. We are committed to being there when you need us the most.
Need help? Schedule one of our certified heating & air technicians at (770) 315-5909.
All Weather Heating and Air, LLC is headquartered in Cartersville, GA. We want to ensure our hometown customers are provided top-notch heating and air service and never feel a need to look outside of Cartersville, GA for the best HVAC service provider. Cartersville heating and air customers can expect quick response times, quality service, friendly technicians, and expert advice.
Professional, friendly service is only a call away. Please give us a call at 770-315-5909 or fill out our service request form.
All Weather Heating and Air was founded in 2016 by Danny Weaver. Danny Weaver is an experienced heating and air expert that saw a need for a quality and trustworthy heating and air company in Cartersville, GA. With years of HVAC service experience, Mr. Weaver hires, trains, and leads one of the most qualified heating and air service teams in NW Ga.